DIAMOND JUBILEE 2012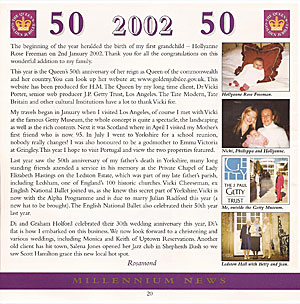 Look at my last printed brochure, when we celebrated the Golden Jubilee.
Hollyanne was christened on Jubilee Day, the Holfords celebrated 30th years of marriage, and I had a Remebrance Service of 50 years since from my father's death in Ledston Hall Chapel.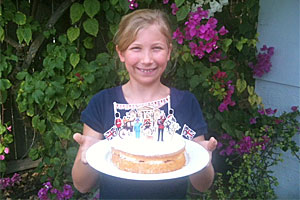 Now we have a photo of Hollyanne in Australia, celebrating the Diamond Jubilee in 2012. Of course she is 10 years old.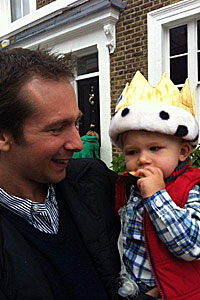 Thomas and Daddy. Thomas is wearing the crown we had for dressing up 10 years ago.