WESTBOURNE PARK ROAD
Notting Hill, London W2
£4000 per week. £450 per day. Cleaning and laundry £150
5 bedroom house with three bathrooms. Fabulous house and garden. The house is large and spacious, suitable for small conferences/seminars. There are combinations of how this property can be can be let, please contact us for details.
A HOUSE WITH A HISTORY - this stunning house in West London has been recently reconstructed in traditional Victorian style after the original 1846 house fell down while undergoing building renovations! Known by local residents as 'the house that fell down', it has all the character of an old house, with traditional fixtures and fittings, but with the all the convenience of a modern house in which everything works. Of its five bedrooms, the spacious master bedroom with ensuite bathroom has a balcony overlooking an attractive mature garden. Four additional bedrooms and two bathrooms give comfortable family space without children, nannies, additional guests, feeling on top of each other. On the open plan ground floor, which combines reception, dining and fully equipped kitchen, French windows open out onto the garden where outdoor eating gives the visitor a fresh air approach to staying in London. For rainy days, there is a magnificent library equipped with TV, video and DVD player.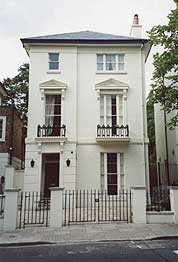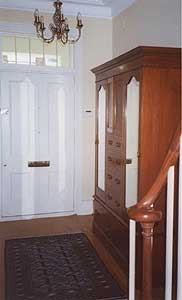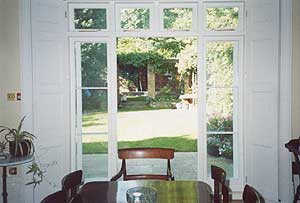 Details depicted here may have changed since photographs were taken.